Name
Tanzania: Gibb's Farm
Image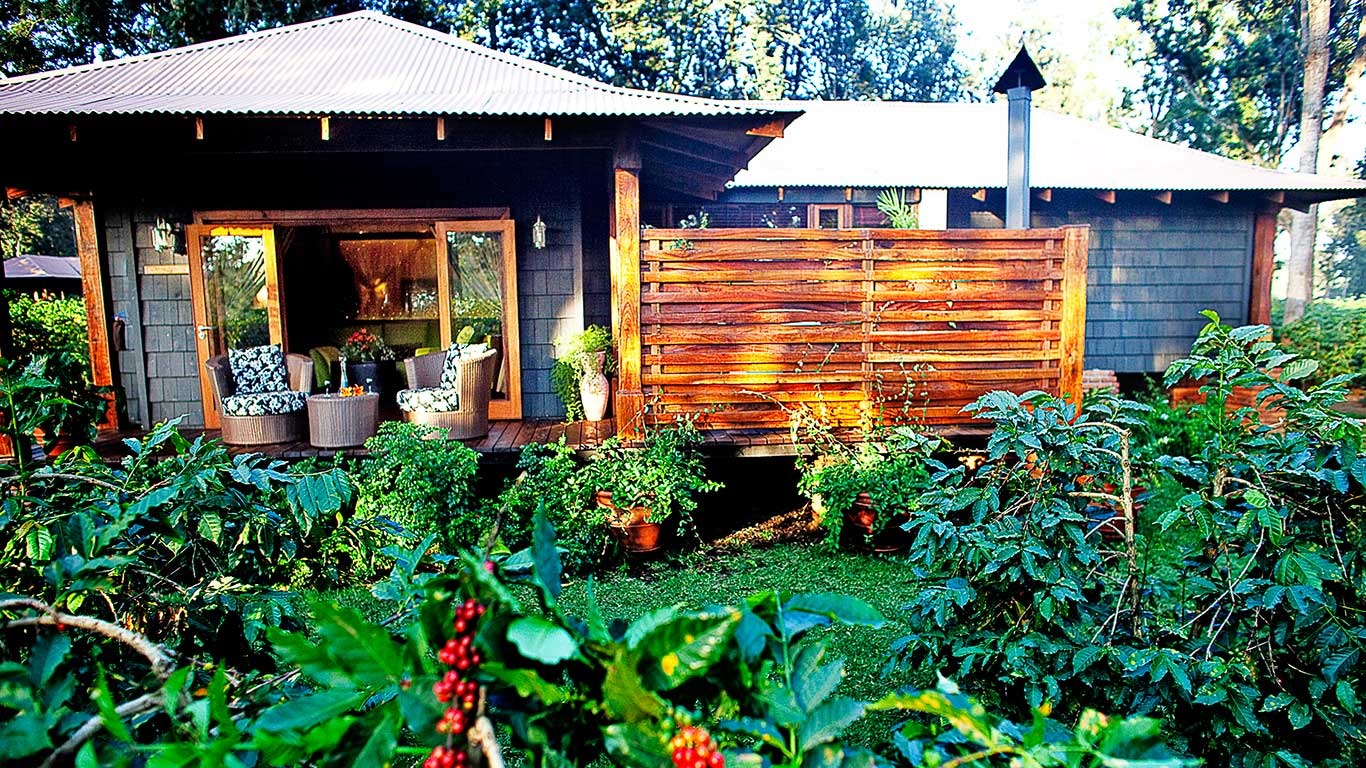 Description
Gibb's Farm is located on the forested outside slopes of the Ngorongoro Crater in Northern Tanzania, overlooking the centuries old Great Rift Valley. It is the ideal base from which to explore the Crater and Lake Manyara.
Each day at Gibb's Farm follows a gentle rhythm. Discover a sanctuary for the senses to rejuvenate the mind, body and soul. A destination in itself and sanctuary for safari goers, take time to immerse in the sense of wellbeing at Gibb's Farm.
This historic organic farm and family coffee plantation covers over 80 acres on the forested outer slopes of the Ngorongoro Crater. Share in the eternal sense of history and community with two-family houses and seventeen cottages.vDiscover a sense of wellbeing, tranquillity and history, deeply rooted in East African culture and community, a welcome retreat for a few days' respite while on safari or extended vacation.
Beautiful architectural details, such as the farmhouse's original wooden beams and colourful artworks, are inspired by local African artists. The farm's organic vegetable and terraced flower gardens provide a wonderful setting for afternoon tea or a quiet walk to impart a sense of contentment.