Name
Tanzania: Elewana Arusha Coffee Lodge
Image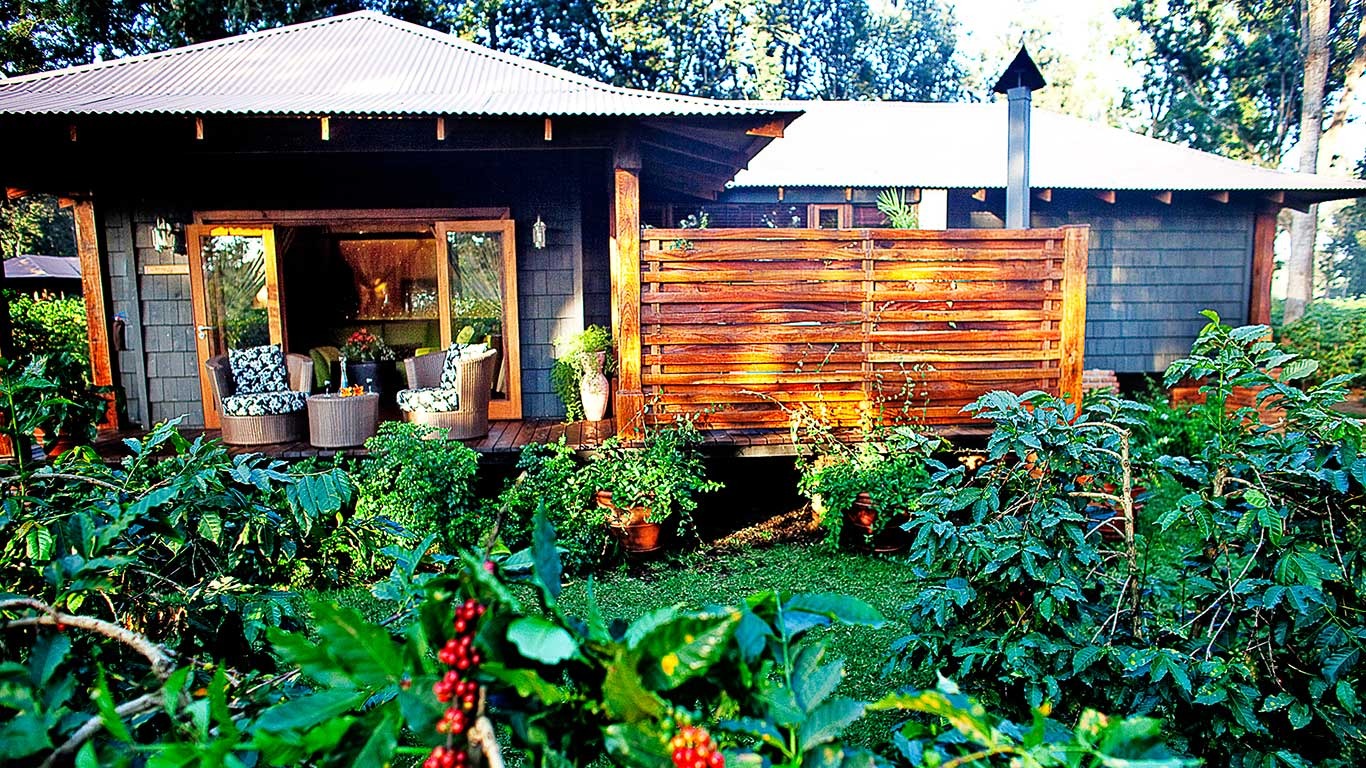 Description
Located in the middle of a verdant coffee plantation, Elewana Arusha Coffee Lodge is a sanctuary of aromatic tranquility and a welcome retreat after a long international flight, or the dust and excitement of a thrilling bush safari.
Take residence in one of 30 luxury wooden chalets - 12 Plantation Suites and 18 Plantation Rooms - nestled amongst the surrounding gardens and sea of coffee trees.
Turning off the road, a tree-lined drive guides you to the warm and inviting main area with its quiet understated aura of luxury. Vibrant gardens, a spa, and a swimming pool await, and a restaurant, Bacchus, and café bistro, 3° South, boast menus to satisfy the most discerning of palates, successfully fusing international culinary prowess with locally-sourced ingredients.
Visitors are also welcome to enjoy convenient gift shopping at the Traders Walk Boutiques, located on site. Browse through a collection of five boutiques offering arts and crafts, jewellery, clothing, gourmet coffee and cakes and traditional Swahili food.